I don't know about you, but for me those words scream 'holidays'. To be able to grab my swimsuit, towel and book, go to a beach, lie under a tamarisk and read. And when I get hot, take a refreshing dip in the sea.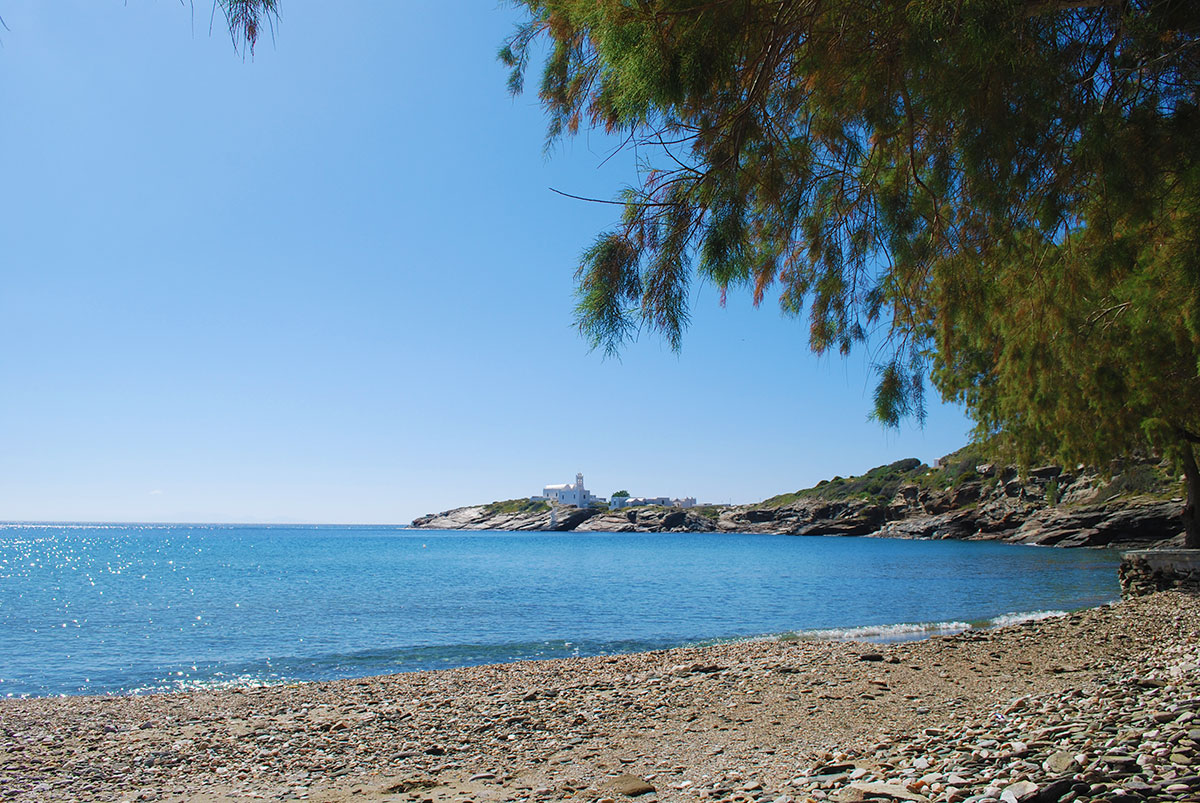 'That beach' for me this year has been Apokofto, the beach of Chryssopigi. Early on Thursday morning I park on the road (a dry river, if I get it correctly) that ends down the middle of the beach. Get my book, pick a tree with the thickest shade and lie down to read it. Total peace… Total relish, lasting more than an hour before the beach starts getting crowded. Time for my first dip. The wind is low, the waters cool. Well, a bit warmer wouldn't hurt, but the dip is a delight. I emerge invigorated and start walking up and down the beach to dry off. A rush for ice coffee takes over me. Both beach tavernas are closed. Well, I don't think I've ever told you this, but when I need coffee I gotta have it! We have a very special relationship, me and coffee that is. Get my towel and book and return to the car. I don't want to leave but without coffee it just won't be the way I dreamt it up.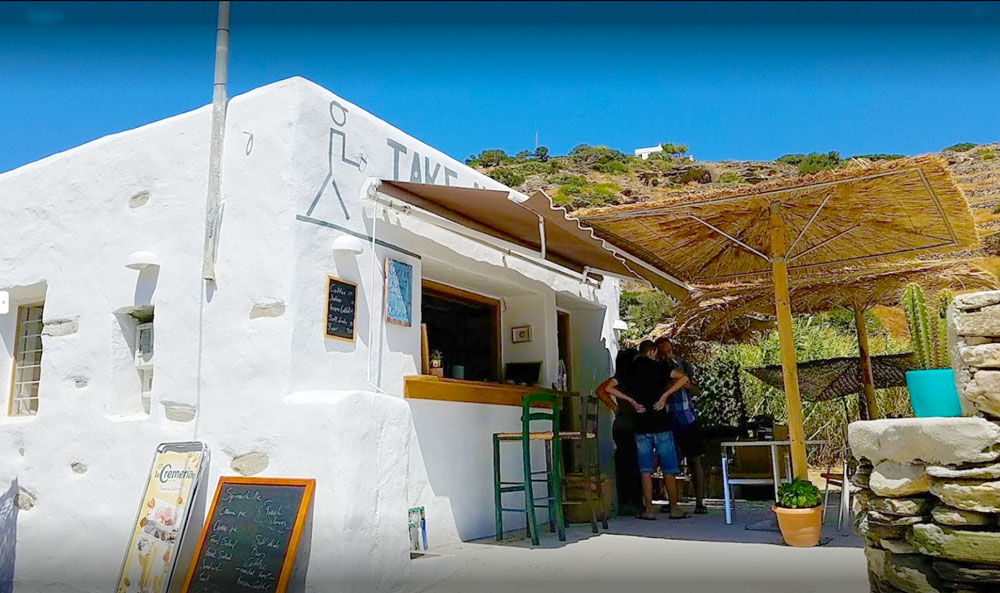 And that's when I see it! A few yards down from where I had parked the car, by the dry river, stands a sign that looks very promising: «way cup roaster». A couple of steps and I'm there. I don't know if you ever feel this way too, but when I crave for something it reveals itself way better than expected, sending chills up my spine. Hadn't felt like this for a long time. And it's not just finding coffee. It's the scent. As your head returns to childhood memories, the time I went to the town centre at those coffee stores to buy Greek coffee. It's the grinder I watched blending hot coffee grains letting off that very first smell of fresh roasted coffee one can't find in super markets. I wasn't expecting to find this on Sifnos, let alone hidden away on the beach of Chryssopigi.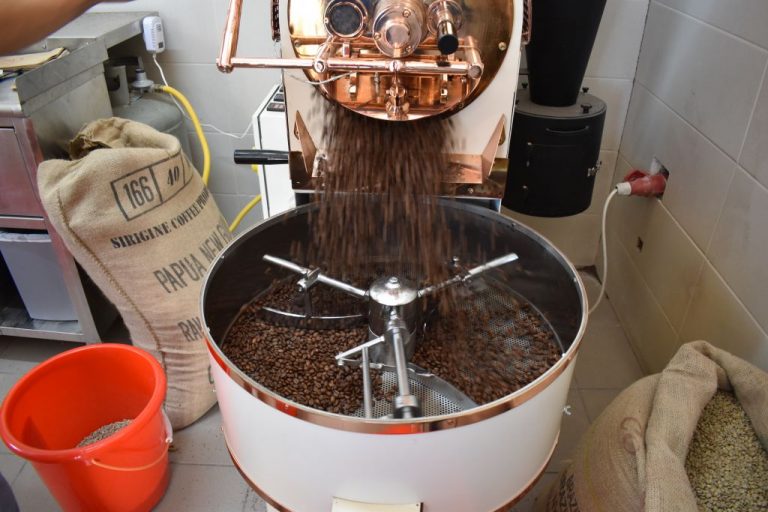 Isabella was there. Cheerful, cool, eager to explain the types of coffee she has on offer. She makes them herself. Importing grains, roasting them proper, grinding and packaging them, even in coffee pods. Her own coffee; no additives. She prepared a double espresso, black, iced for the beach. I took a sip. Another set of chills down my spine. Bought a couple of packs of different types of coffee for back home. I will try them later. Now back to my tree, rejuvenated, happy!