Beach again, sun again, playing in the sea again, peace of mind again. I've had enough of it. Tired…
No, I'm not crazy. At least, not that much. I think… Because when the kids are splashing around, I'm alert. To allow them no worries, I'm stressed out. Not grouching, but I want something different today. A few care-free hours for me… in a cool spot. Yes, we came to Sifnos for the sun and sea. Three days now though, that's all we've been doing. I want time-out from holiday!
Searching on Google last week, still in Athens, I happened upon a girl, who, amongst other stuff, holds cooking classes. Not my cup of coffee thing to venture in such activities, but kids will love it. Depending on availability I say we do it. Keep an eye on them, relax a bit… Said girl was easy to find: Ronia on sifnosevents. Unavailable today. Needs at least a day's notice. Booked for tomorrow, Tuesday. Hang on in there for one more day…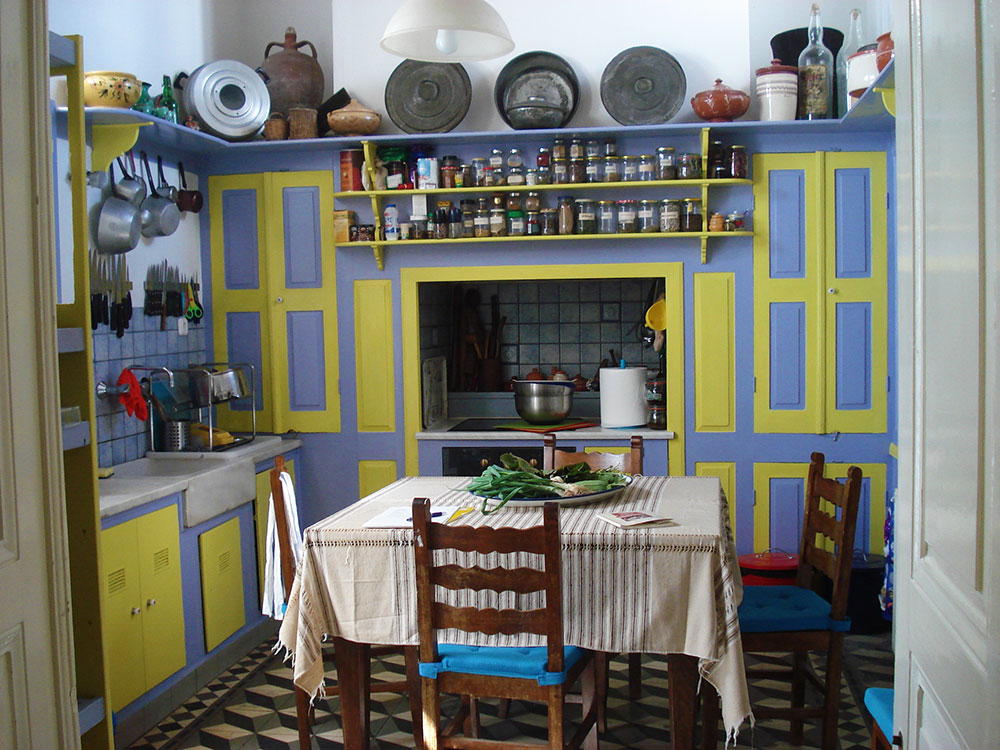 At last, Tuesday today. I am very happy! Breakfast, brush my teeth and off to Apollonia.
She was waiting for us at the Steno(=Alley). First time this year at the Steno and my first in broad daylight. Looks pretty. Different to what I recall. I will stroll across it later, a nice chance before lunch. We enter the house. A big one. High ceiling, thick stone-wall and traditional furniture, a nice vibe. A treat and chit chat with the kids. She won their heart at once. Nice! No nagging then. Off to the kitchen. Today we'll be making 'Gemista', 'Youvarlakia' and honey-pie. The lot of us, together.
Tomatoes look 'grumpy'. They should as per Ronia. They're local, off the orchard. Can't be moulded! The kids picked their places, took each a tomato and watch Ronia tutor them. She stops. Looks at me. "Putting your apron on anytime soon?" My last hope for fooling around on Facebook vanished in thin air…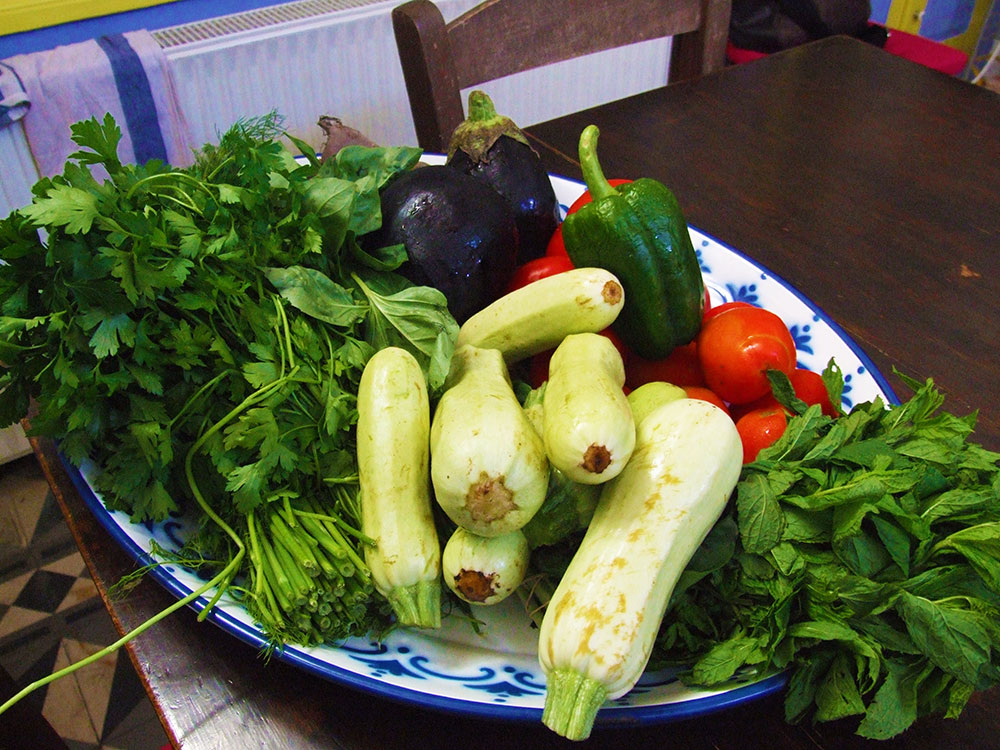 A couple of hours and a lot of laughs later our 'gemista' exit the oven! It was about time! We're literally drooling! For the last hour Smaragda, Ronia's daughter, has joined us. We're having a fantastic time. The kids are already forks-in-hands. Each gets to eat the 'gemista' they've made! That's the rumour! If only their mother could see them going at it!!!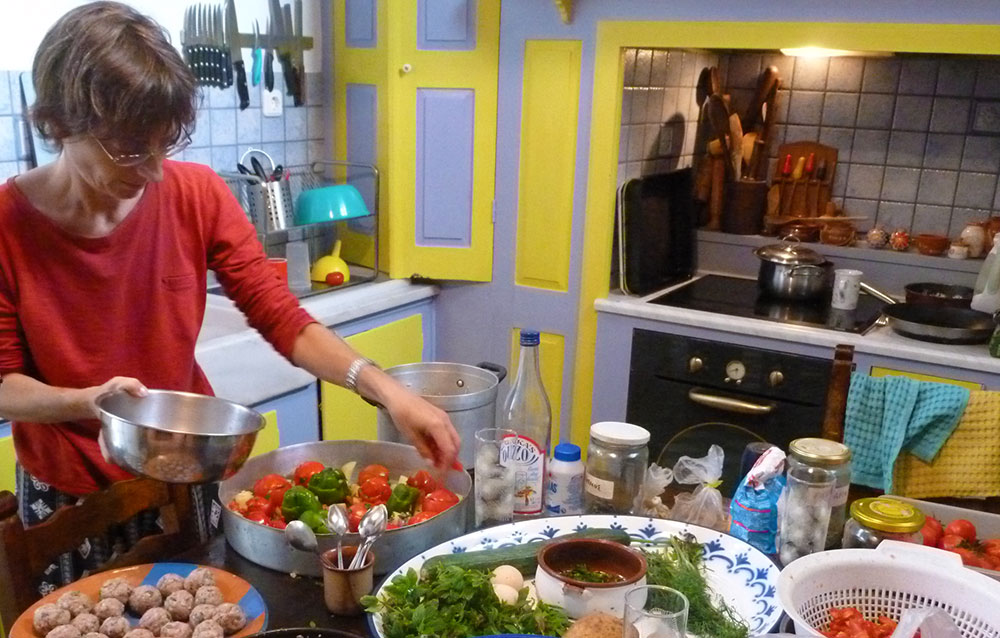 I couldn't believe it would be so nice, so cosy, so friendly! The kids want to return tomorrow. Ronia, though, is booked all day. She's going trekking. She recommends a cruise. Not to Polyegos, but the tour of Sifnos. It's a better choice. She even passed me the number of one of her friends that organises the trips. "He's one hell of a guy! You'll love him!" So, for tomorrow, cruise it is! It'll be fine, a different kind of holiday!
Wife arrives the day after tomorrow!